Interlift 2023
Augsburg / Hall 5 / Booth 5082
17th – 20th October 2023
Gear unit. Drive. Performance.
AUMA Drives is an internationally sought-after developer and manufacturer of customised gear unit solutions and drive systems.
Drive systems for sophisticated demands.
Competence in gear units for 120 years.
Looking back on more than 120 years experience in development and production of gear units, AUMA Drives is among the leading industrial partners in this market segment. Our company consequently relies on experienced R&D teams and state-of the-art production with integral quality assurance systems. On this basis, complex customer requirements are turned into long-lasting, premium gear unit solutions. The R&D teams work closely with the customers while flexible production units allow for manufacture of sophisticated individual devices or larger series. Even highest expectations on gear units and drive systems by AUMA Drives can be reliably met.
Trade fair dates 2024
We exhibit!
Trade fair dates for 2024 will be published soon.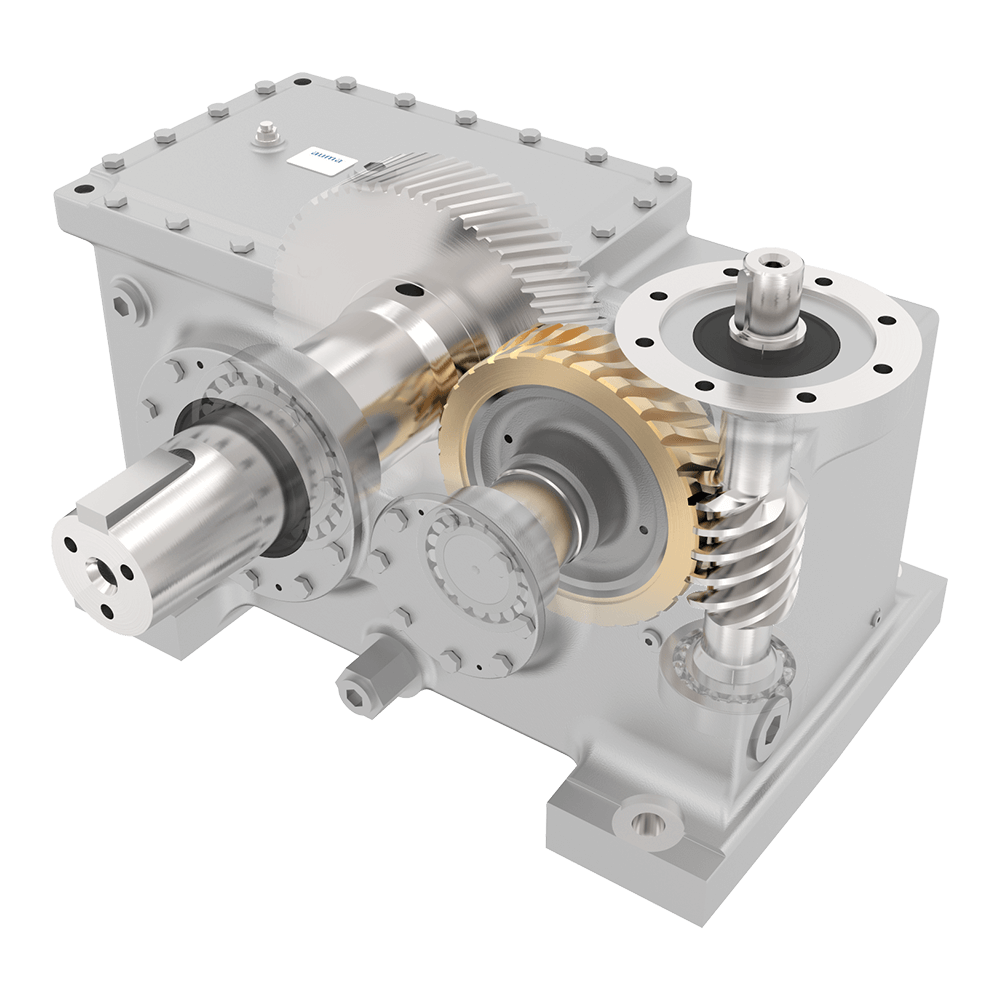 This speaks in favour for drive systems by AUMA Drives
The quality of each drive system is closely related to the quality of its individual components. Efficiency and performance significantly depend on the quality in development and production of the gear units. For many years, AUMA Drives has been providing both skills at the same time. AUMA Drives' specialists in drive technology develop and manufacture all customer requirements to highest standards.
The portfolio includes worm gear units and worm gear sets for the industry as well as special gear units and sub-assemblies with different types of gearing. For each project, the customers are supported by experienced experts: From the engineering and prototyping to manufacture and quality control.
Applications
Heavy-duty gear unit solutions for the industry.
Worm wheel sets or complete drive systems by AUMA Drives are used around the globe. They have been proven in heavy-duty applications of the construction and steel industry as well as in precision tasks such as indexing devices, rotary tables and positioning systems in machine tools.