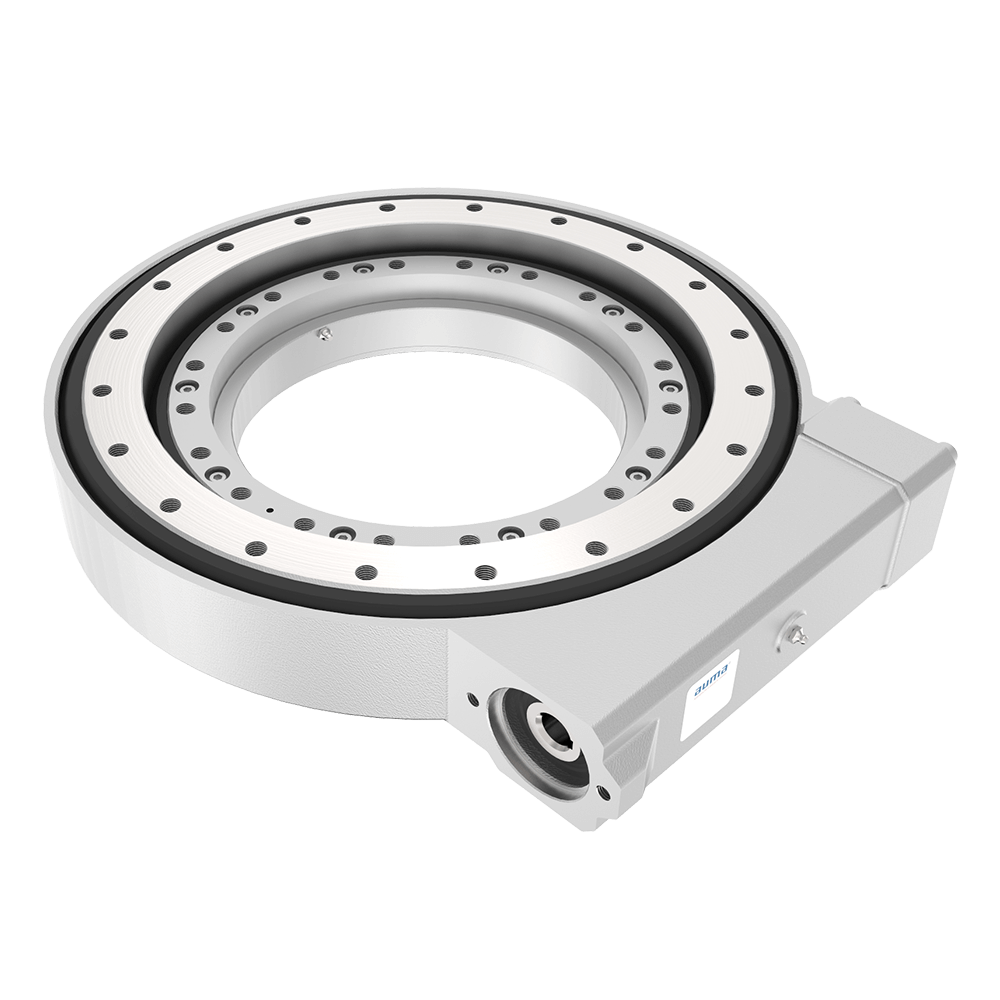 Slewing gear units DRW240 – DRW285
Slewing and part-turn gear units – specialists at work.
Wherever heavy loads must be safely positioned, AUMA Drives part-turn gear units play to their strengths. They can be operated in both directions of rotation and are also proven in continuous duty. The primary helical gear stage provides numerous configuration options enabling fine-tuned transmission ratios for a multitude of applications. For this combination, the high-efficiency helical splines are paired with the reliable and high torque worm gear unit. This makes the compact gear unit an economic powerhouse, saving space, cost and maintenance efforts.
Self-locking splines with reduced circumferential backlash
Central four-point contact ball bearing allows flat and compact design
Central bore can be used as a conduit for cables, pipes and similar