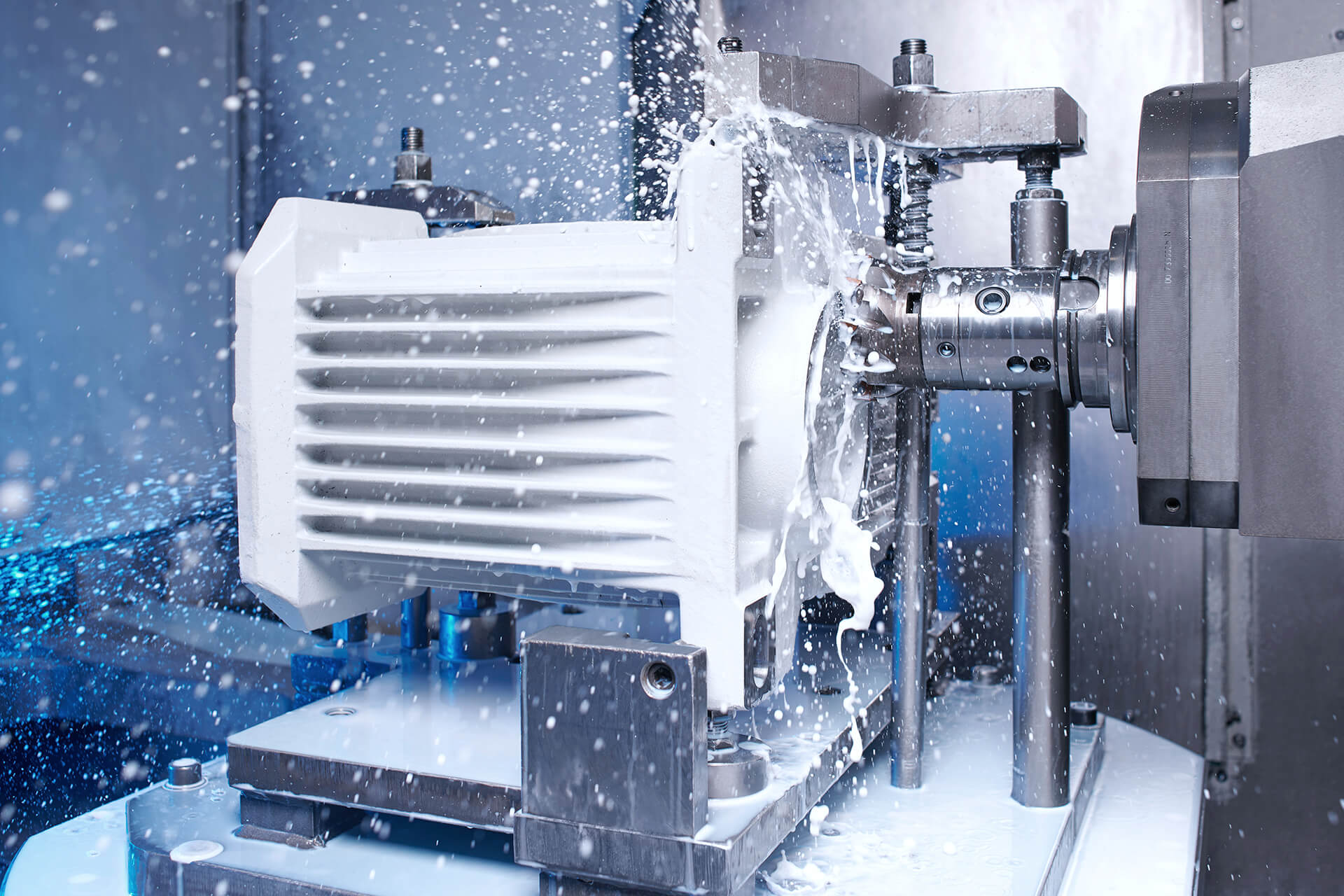 Premium gear unit production.
For decades, AUMA Drives has focussed on premium quality in gear unit production. Skilled workers and modern equipment is therefore of utmost importance. This combination caters for a high level of vertical integration within the entire production process – from machining and housing machining right through to final assembly.
AUMA Drives applies the highest quality standards to the main components of all worm wheel sets. With the objective of the highest possible degree of vertical integration, the company produces all worm wheel splines up to quality 5 at location Coswig.
This maxim applies to all stages in gear unit production.
Eight modern CNC machining centres are available for turned parts, some with turning lengths up to 2,000 millimetres or turning diameters up to 500 millimetres. For the production of worm shafts, AUMA Drives exclusively relies on high-precision grinding procedures, eight computer-aided gear hobbing machines provide the splines of the worm wheels. Diameters of 1,600 millimetres can be implemented (maximum module 20). If required, all wheel set components can be additionally hardened.
Even the housings are processed by the AUMA Drives specialists in Coswig. Eight CNC machining centres for milling castings with weights of up to 2,000 kilograms as well as two painting facilities for wet painting of the gear unit housings are available.
Two fully-automated lines for powder coating. With two powder booths and the option of manual re-coating ensure a particularly robust finish. The eight-zone pretreatment ensures optimum coating quality for workpieces with weights of up to 300 kilograms.